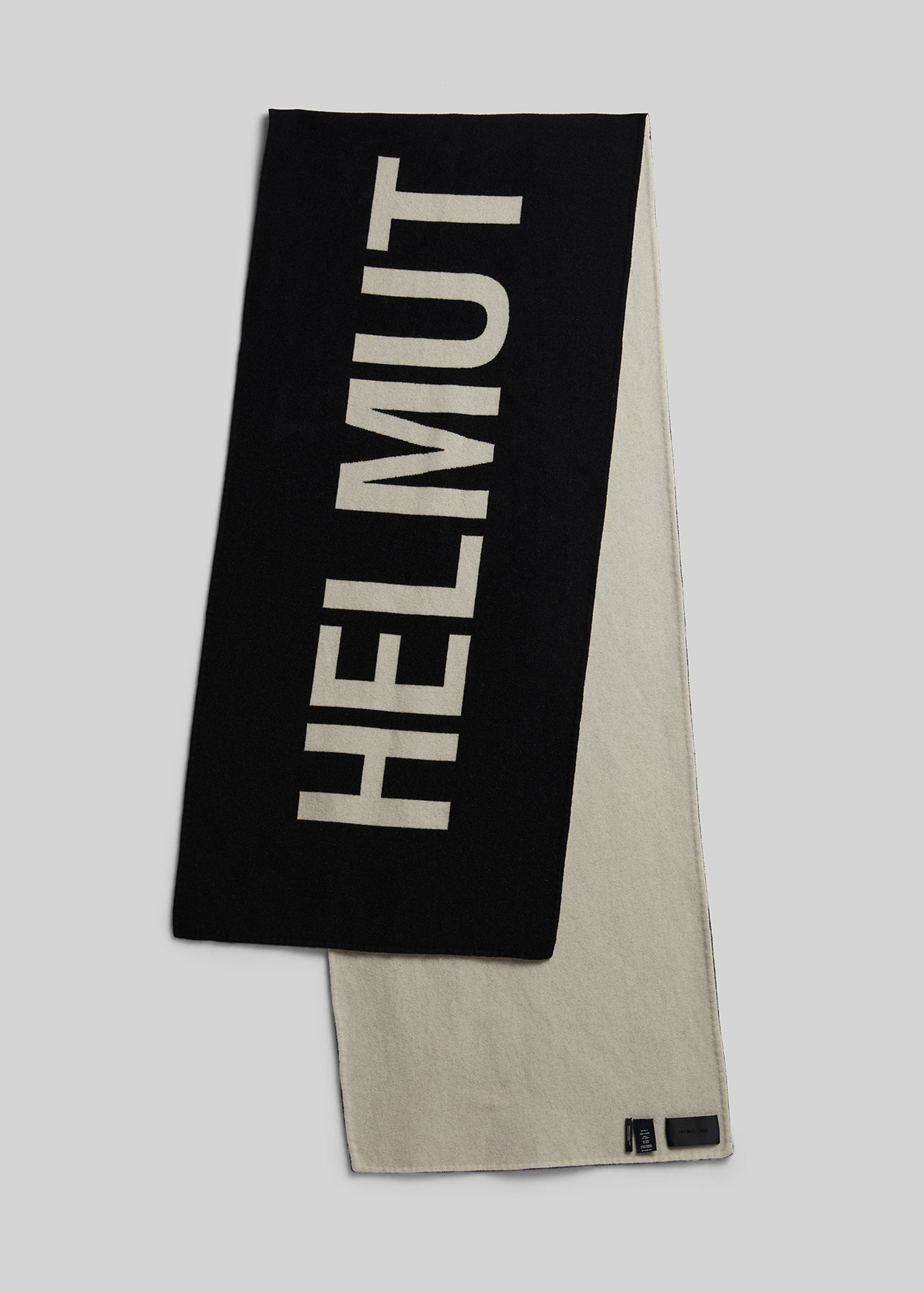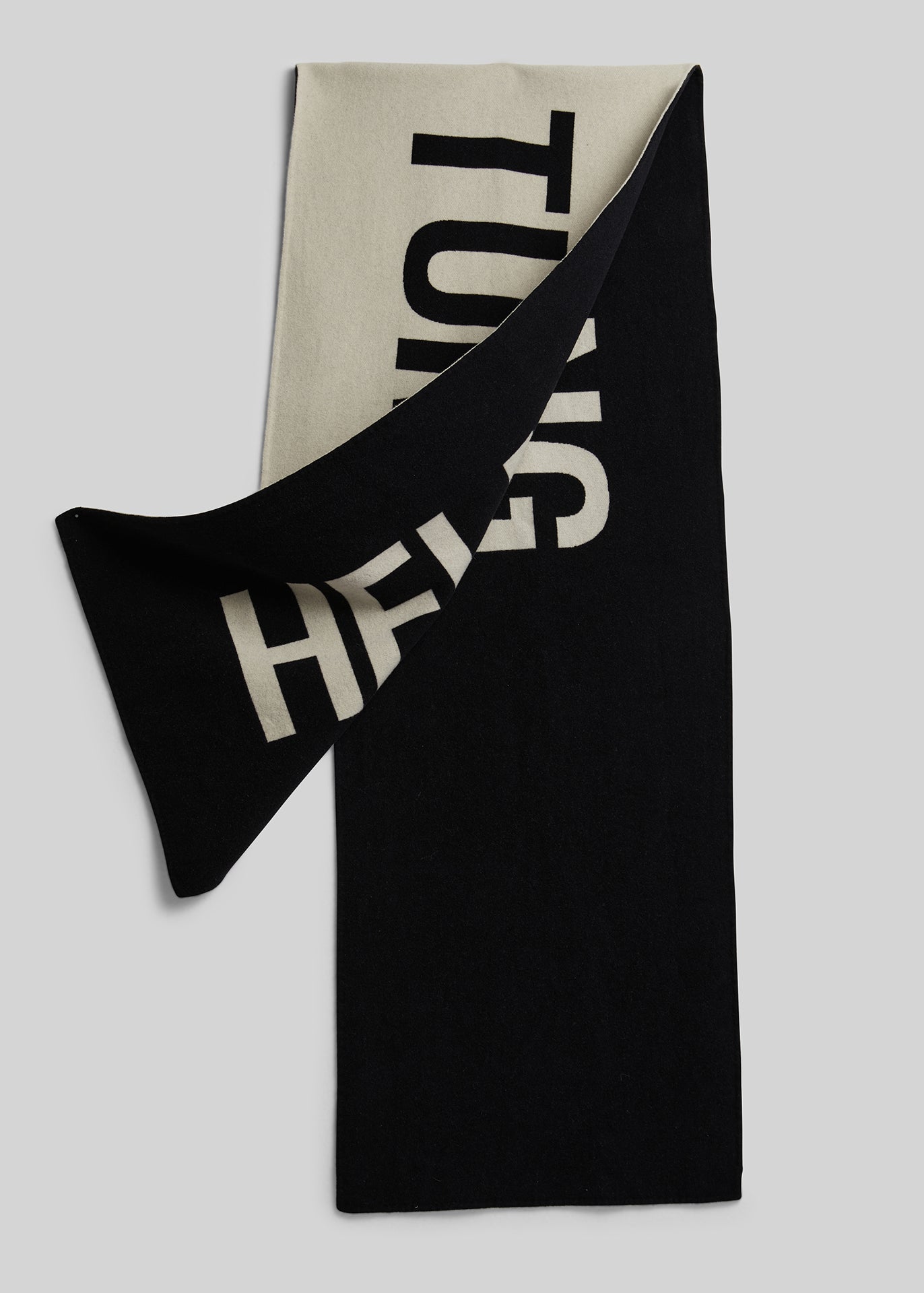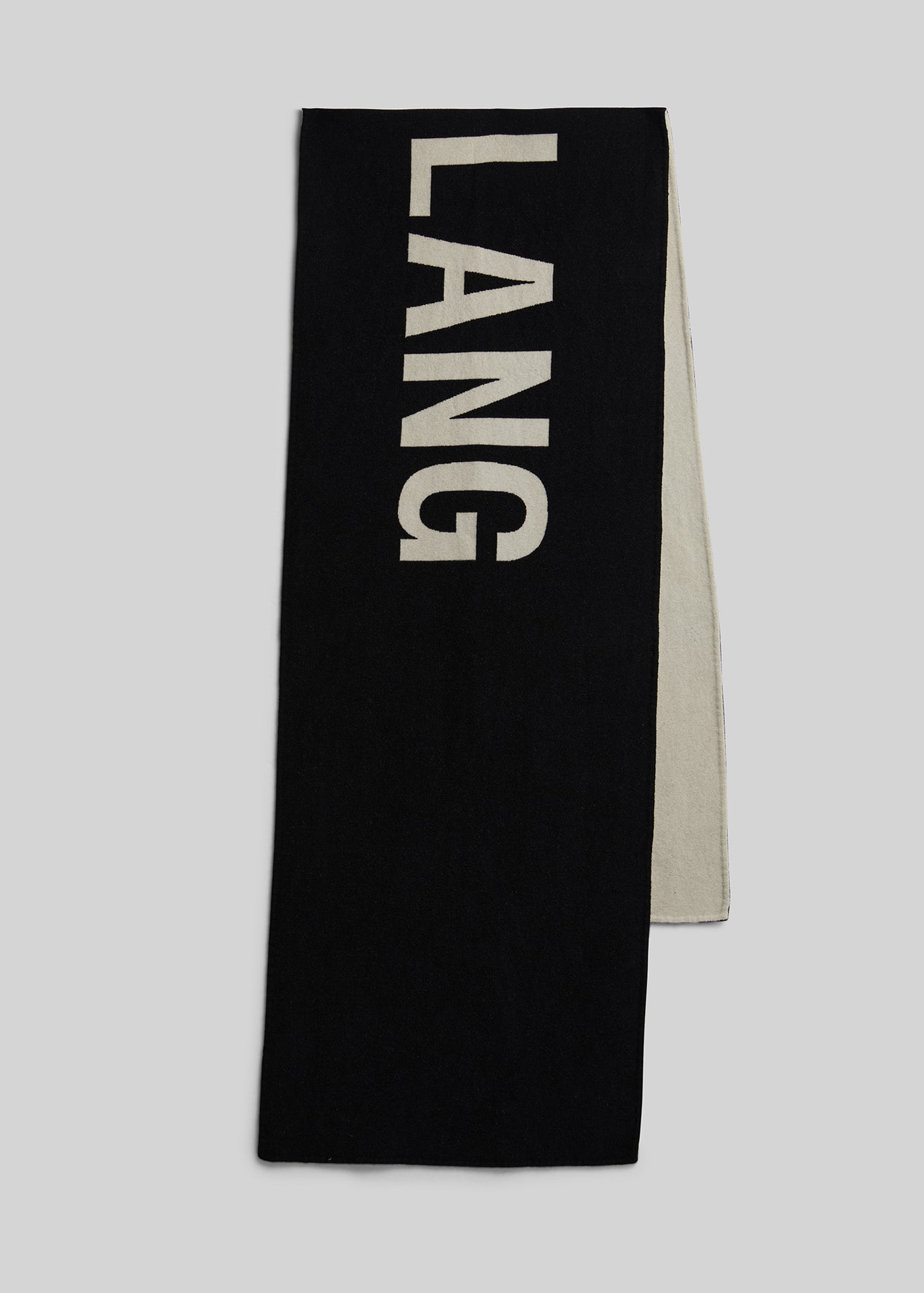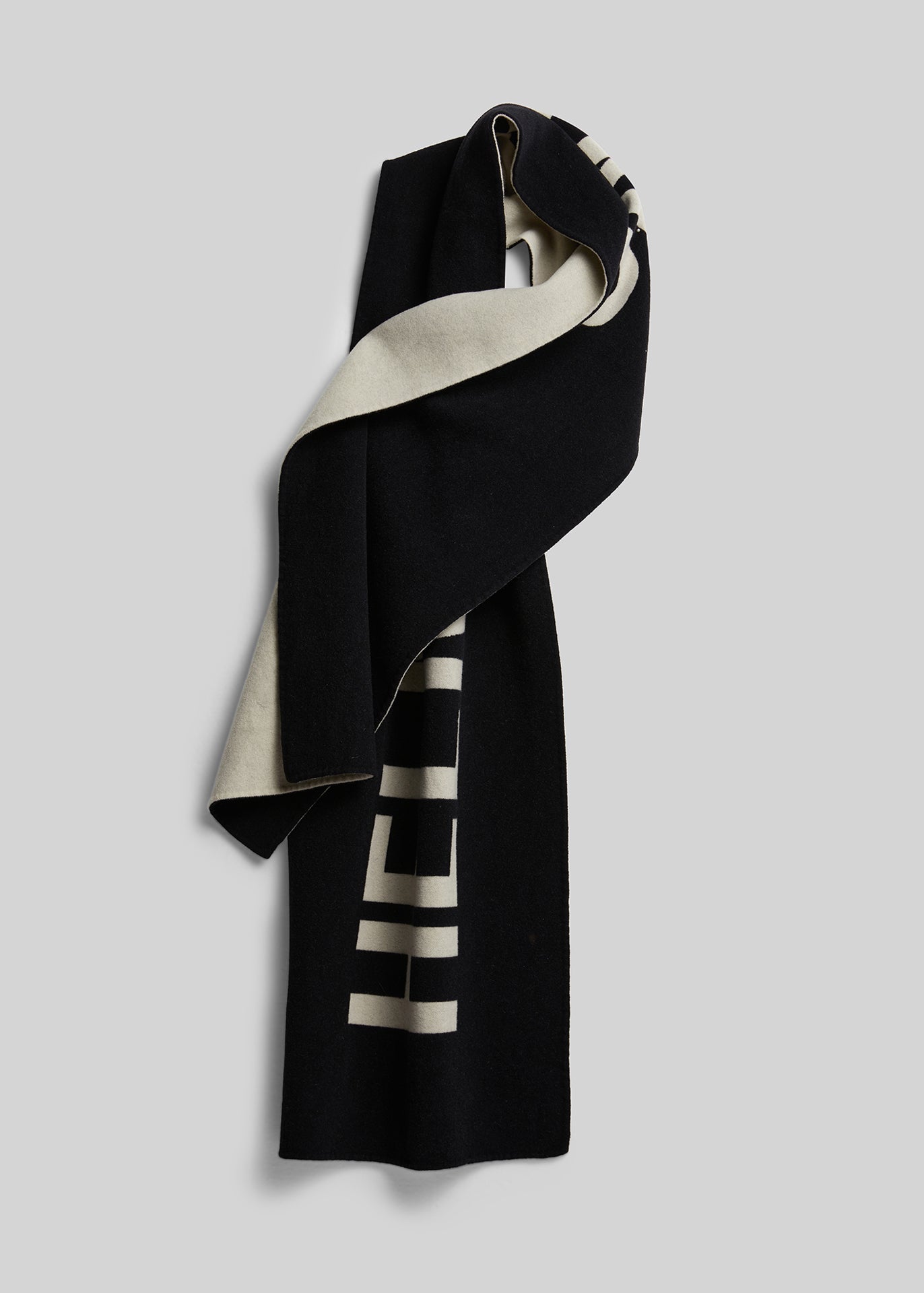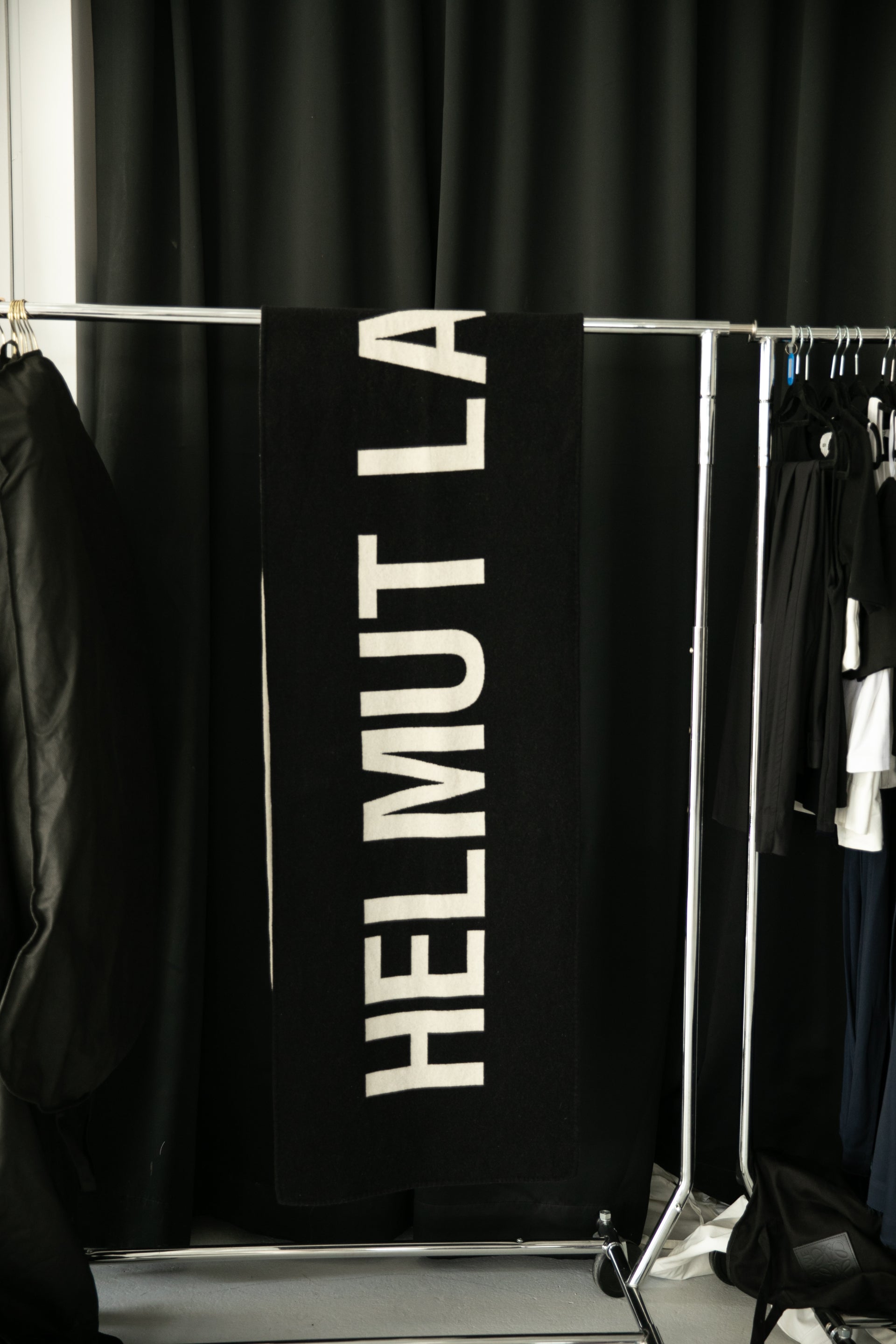 Helmut Lang reversible scarf
Luxury fashion brand, HELMUT LANG was established in 1986 - A brand known for its 90's minimalist, deconstructive and utility inspired designs. 'Since 2017, the label has been refreshed under a revolving group of editors and designers that champion the rebellious spirit of the house's early era.' - Net-A-Porter
DESCRIPTION
Helmut Lang reversible, oversized, monogram scarf.
Can be worn multiple ways as a scarf, or draped over a chair or couch as a throw. 
Originally purchased from Selfridges, London. Original RRP£410 / ≈AU$720
MEASUREMENTS
One size fits all.
Approximate dimensions - L 245cm / W 49cm.
COLOUR 
Black and natural white.
FABRICATION 
100% Wool.
CARE

Dry clean only.
CONDITION
Pre-loved, in very good condition. 
The scarf has had a few pulls invisibly mended, hardly visible.