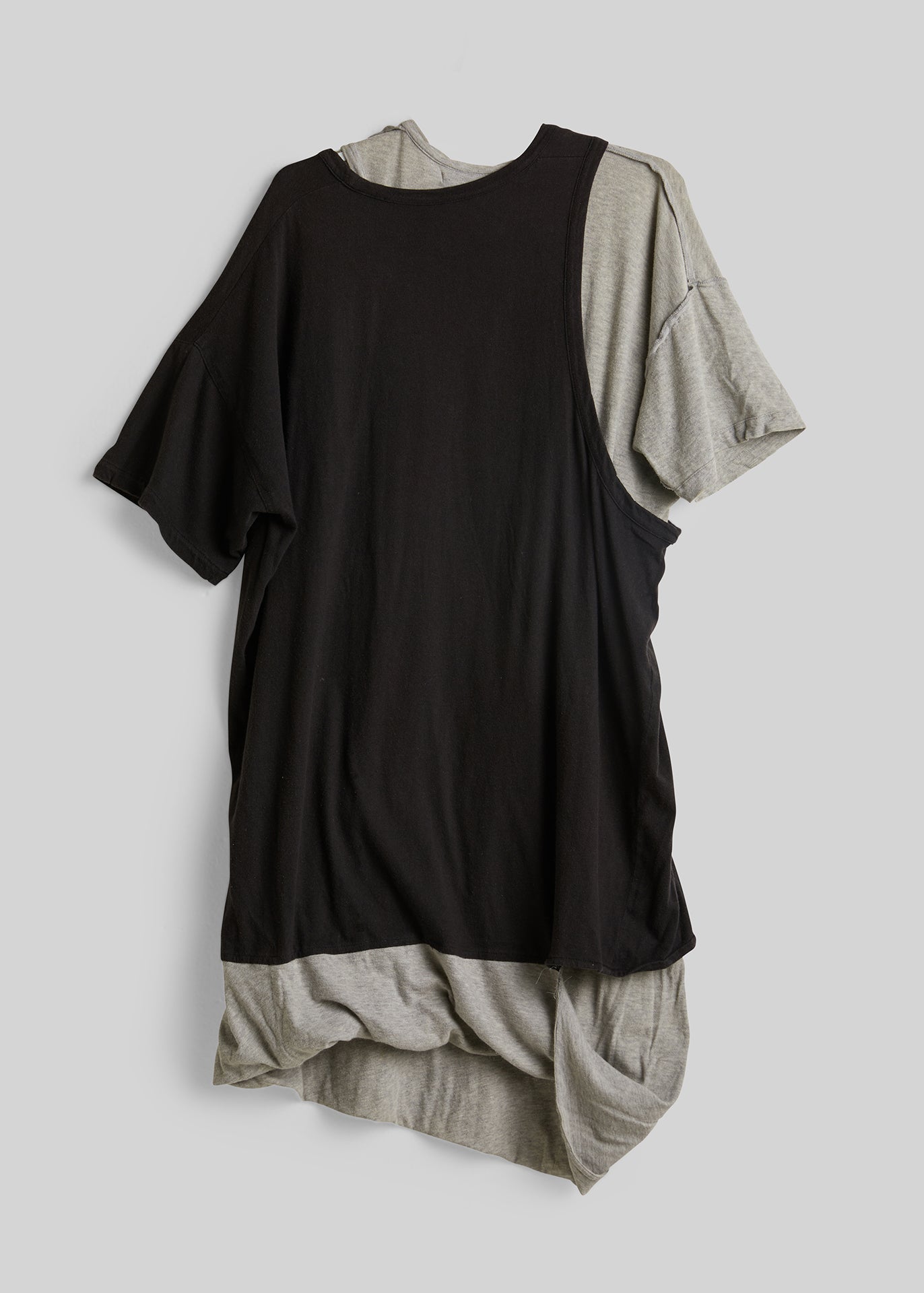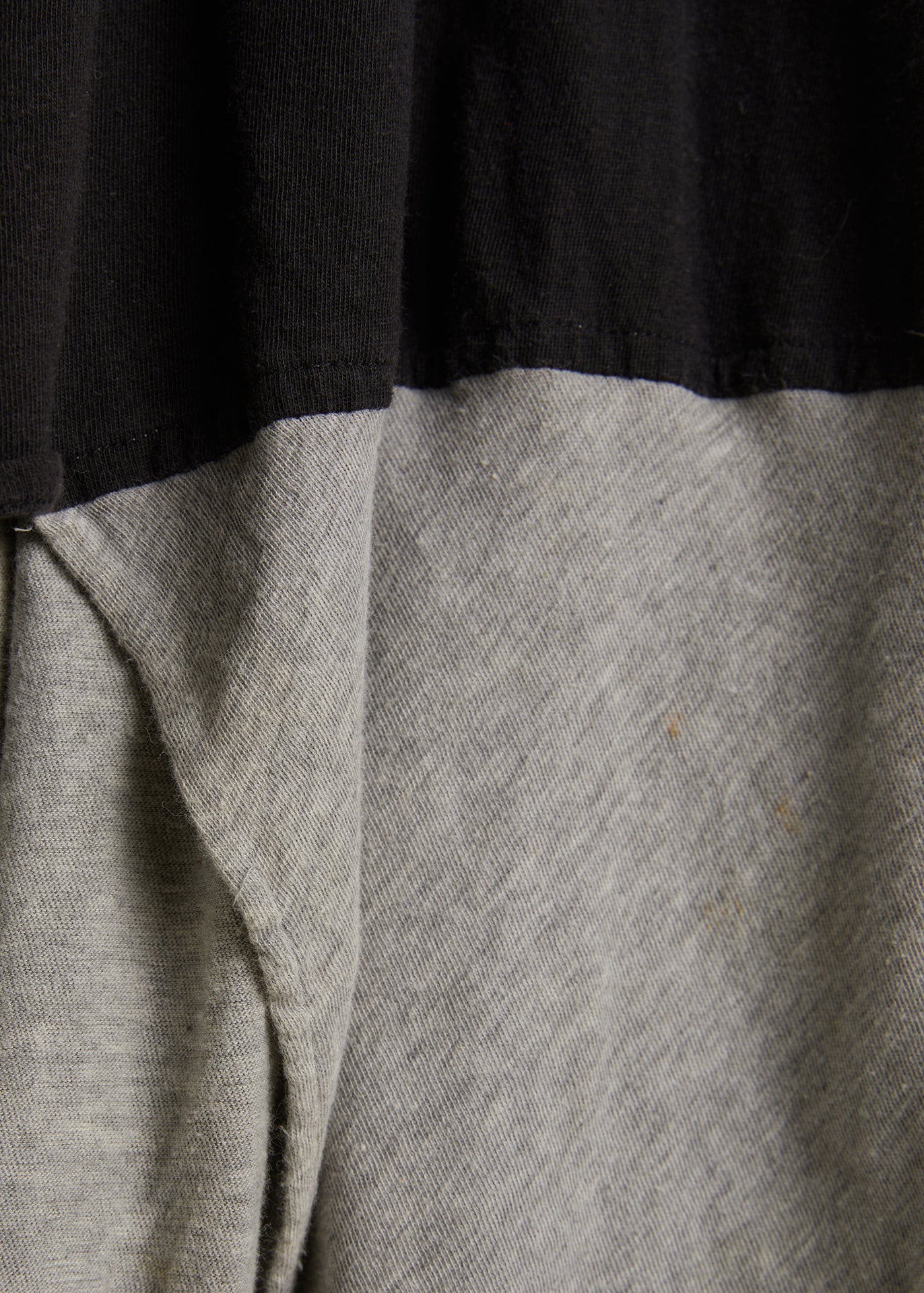 Comme des Garçons is the iconic Japanese fashion house founded by Rei Kawakubo, renowned for its avant-garde and unconventional designs. 'Kawakubo dramatically changed what we consider to be fashion. Since her Paris debut in 1981, Kawakubo has challenged the status quo in both mens and womenswear with her radical use of references, proportion, and technique, in increasingly abstract shows.' - Excerpt from Dazed
DESCRIPTION 
Comme des Garçons avant-garde double layered, draped cotton jersey dress. The inside grey t-shirt has intentionally been designed inside out. Made in Japan. 

SIZE AND FIT
The label has faded over time and cannot read sizing, but it fits like a S-M
COLOUR 
Grey and black

FABRICATION
Cotton - Soft and stretchy
CARE
Dry clean only
CONDITION
Very good vintage condition. Minor pilling on shoulder. On one part of the seam at the back, 2cm of the stitching has come undone.   
STORY
Pre-loved by a fashion stylist. 'I bought this in the 80's from Comme in Europe. It was a sample. This was my pregnancy dress because it allowed for a pregnant belly. Back in those days, women wore Laura Ashley floral dresses during pregnancy, but this is what I wanted to wear, I loved it. I would wear a men's style clumpy loafer to wear with it.'